Multimedia Systems
Best in class car stereo systems with wide range of features
Audio
Best in class car stereo systems with wide range of features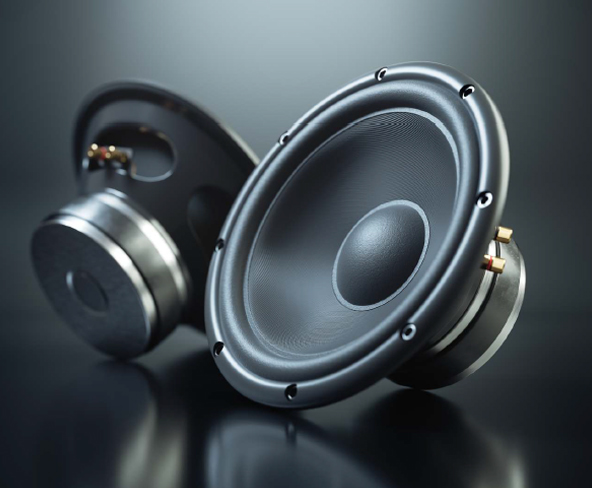 Speakers
Best in class car stereo systems with wide range of features
Boombass & Sub-Woofers
Best in class car stereo systems with wide range of features
Car Safety & Security
Best in class car stereo systems with wide range of features
Chargers & Cables
Best in class car stereo systems with wide range of features
Universal Car Audio with Version 8.1 Android, supports 4K quality videos, also support various needful features such as YouTube, WhatsApp, Google Play store, Chrome, Gmail etc. This comes with choice of various car specific integrated audio panels that gives perfect fitment and enables customer to upgrade OEM audio to Android and it is steering remote compatible as well.
FEATURES:
9inch High End Anti – Glare 2.5D Gorilla Capacitive Touch panel screen
T3L solution Android Version 8.1
2 GB RAM/16GB FLASH STORAGE
HD 1024* 600 with IPS screen
Support rear 2 USB
AM/FM radio
Built in WIFI, GPS, Bluetooth, MirrorLink, Sub – woofer control
Support Video Decoder – MPEG 1.2.4 4K & FHD, HD
Support WhatsApp/FB/Twitter/Gmail/YouTube/Play Store/Chorme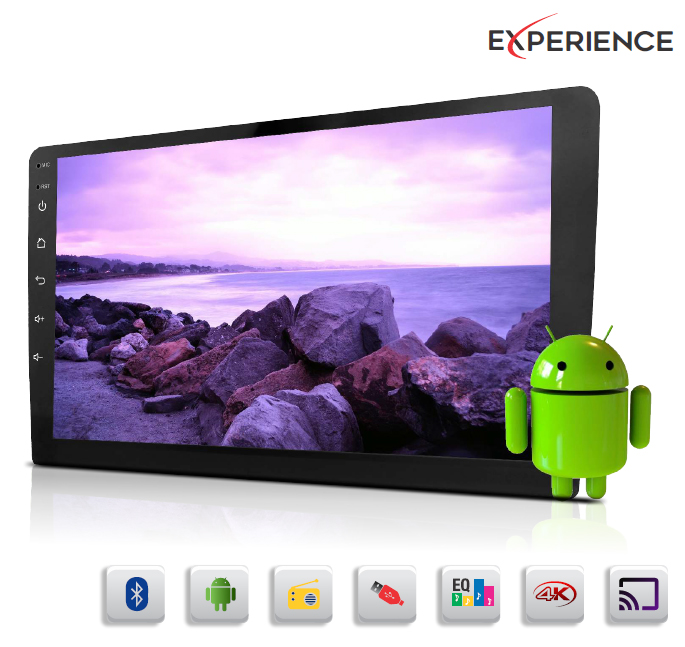 7 inch Android Audio with version 8.0 software. Allows seamless integration of applications like Google Maps, YouTube, Gaana app, Spotify, Chrome, WhatsApp, etc.
FEATURES:
7' Android Multimedia System with Android 6.0
BT, Phone Book, FM, USB connectivity & SD
SLOT
Video Format supports MPEG4
Cortex A7 solution Quad core 1.6 Ghz
1GB RAM 16 GB ROM
A pocket friendly head unit of Nippon multimedia Range comes with Mirroring feature, that supports most Android Phone & iPhone. Enables a user to enjoy various applications such as Google Map, YouTube, phone media etc.
FEATURES:
HD TFT 1024*600 and Capacitive touch screen
Audio Format:
MP3/WMA/WAV/OGG/APE/AAC/FLAC
Video Format:
ARMVB/RM/FLV/3GP/MPEG/C VIX/XVID/DAT/
VOB / AVI
MP3 With MirrorLink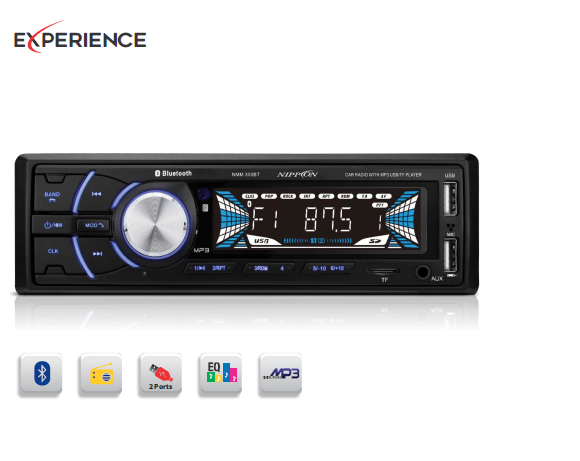 Entry level single din BT head unit with 2 USB ports. 1dedicated USB Port which supports most Music formats and one for Phone Charging.
FEATURES:
Car MP3 Player
2 USB Ports, SD/MMC Card
WMA/ID3/Folder Function
LCD Display
18 FM Station EQ – Pop, Classic, Rock, Flat
Fader, Bass, Balance, Treble, Volume
2 Aux-in & 2 RCA Output
Entry Level Single Din Audio with USB & FM.
FEATURES:
Fixed Panel
Car MP3 Player
Support USB, SD/MMC card
EQ function (Pop, Classic, Rock,Flat)
Fader, Bass, Balance, Treble, Volume
3* RCA Output
Remote Control AM/FM
Power Output : 4CH*25W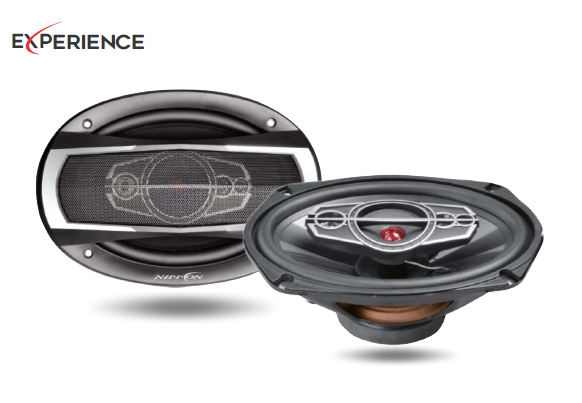 6X9 inch Oval Speaker for perfect Sound Quality.
FEATURES:
6 x 9" COAXIAL SPEAKER
400W Peak Power
SENSTIVITY : 89dB
NOMINAL IMPEDANCE 4
Two Way 6 inch Speaker perfect for any car audio for perfect Sound.
FEATURES:
6″ Dual Cone Speaker
200W Peak Power
Frequency Response : 89dB
Dual cone 4 inch Speaker for perfect Sound.
FEATURES:
4" DUAL CONE SPEAKER
80W Peak Power
Frequency Response : 89dB
For extra Sound Bass.
FEATURES:
Car Audio Base – Reflex
Subwoofer Tube Built In
Amplifier
Spare tyre woofer for bass Boost. Easily fits in with spare tyre without taking any space in your luggage area. Easy installation and removal in case of spare tyre requirement.
FEATURES:
Full Diecasting Aluminum Housing
Built-In 150w Rms Class – Ab Amplifier
Steel Cone, High Excursion Design Subwoofer
Mounitng Subwoofer
Adjustable Wiring Remote Control For Gain Bass Boost
Lpf Hpf, & Phase
Auto Turn On & Turn Off Function
Mounting Size: Φ360 X H145 (Mm)
For Perfect Sound quality.
FEATURES:
4" DUAL CONE SPEAKER
80W Peak Power
Frequency Response : 89dB